Brightpearl is an ERP platform focussing on the wholesale and retail market.
Selected by the Forrester report "as the only retail focused Digital Operations Platform."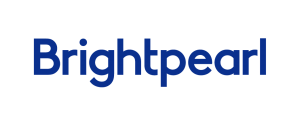 In 2018 Brightpearl transacted $1.8bn of invoices into cash
Brightpearl's recent success has come under the leadership of Derek O'Carroll, CEO for the last four years.
Derek's stated that he's been on a mission to move Brightpearl's customer base towards the mid-market and away from a majority of micro customers.
Like many SaaS businesses the move to working with larger clients is a proven path to success.
The Challenge
Sell to larger customers and support their payments requirements.
In 2016, 70% of Brightpearl's revenue was from micro retailers, the number fell to 28% in 2018 and continues to slide in the desired direction. Bigger customers pay more and churn less.
With the above goal in mind, Brightpearl payments needed to become a key feature and differentiator in solving this challenge; mid-market customers are more demanding when it comes to payment provider preferences.
Estimate salary cost to Brightpearl for an in-house team per annum
Gartner statistic for total cost of PCI DSS Level 1 compliance over 2.35 years
Brightpearl began working with Shuttle to help them achieve their goals and deliver on making payments a winning feature.
Average saving on integrating 6 payment providers
How Shuttle helped
Working with Shuttle (formally Pay with Bolt) Brightpearl were able to offer payments as a core integration, rather than just an addon service. This allowed them to repackage their offering to better suit larger customers.
By shifting their customer profile to larger clients, Brightpearl has been able to drive deeper into their target territories. Shuttle has been key to this success, allowing Brightpearl to offer its customers, multiple payment providers, very quickly. Shuttle has also offered Brightpearl customers payment specific support, freeing up the Brightpearl team to focus on delivering value across the rest of their offering.
"Partnering with Shuttle enables us to deliver consistent workflows for our customers, making the process of managing payments simple, regardless of payment processor or channel."
Scott Hill, VP Product – Brightpearl
The Result
Brightpearl has had to ensure compatibility with the leading payments providers in key geographical markets to win and retain customers. This would have been extremely hard to manage in-house and would have pulled resources away from working on their core offering. Brightpearl can now rely on Shuttle to support their growth plans, partnering together along the journey:
Access greater addressable markets faster 

More focus on their core product roadmap

Consistency across all payment integrations and their UX design

No need to worry about ongoing compliance issues

A trusted expert payments team on hand

Cost and time efficiencies
Time it takes to integrate 12 payment providers is based on Shuttle's experience doing full integrations not using the gateway's hosted process using two full-time employees. Cost of building an in-house team is based on Shuttle's estimates of six full-time employees.